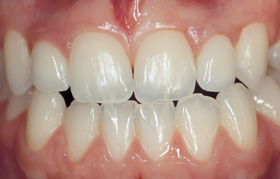 Porcelain crowns and bridges entirely ceramic (zirconium) and fused on various types of metal, with a three-year guarantee.
Moving dentures (removable), frame dentures with or without clasps, the base of which may be made of metal or ACETAL (elastic material in the colour of teeth), acrylic or nylon, made in cooperation with the best laboratories of dental technology in Warsaw.
We undertake the treatment of difficult cases, guaranteeing the precision and durability of work we provide. Visit our clinic specialising in prosthetics Warsaw and see for yourself that we are the best. Make an appointment for prosthetics treatment Warsaw by e-mail or by phone. We are waiting for you.