Specialists Komplet
Price list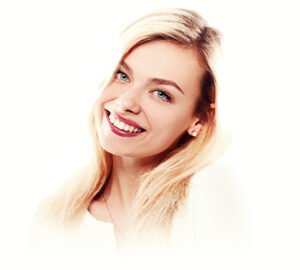 The pricing of dental treatment depends on a number of factors and is an individual matter.
In order to determine the cost of your subsequent visits, our doctor carries out a comprehensive oral diagnosis.
Only after assessing the anatomical conditions (e.g. the volume of the jawbone) and the existing pathologies within the patient's dental system (e.g. caries, temporomandibular joint dysfunction) is the doctor able to estimate the financial outlay required for the treatment.
Appropriately early diagnosis of pathological changes in the oral cavity makes it possible to reduce the future costs of 'getting your health in order'.
Therefore, following the principle: "
Take care of your tomorrow today!"
we invite you to regular dental check-ups at our clinics!
Specialist consultation

from PLN 100

In other words, it is a visit during which an experienced doctor will take an in-depth look at your case, carry out a detailed history and thoroughly investigate the cause of your current ailment. The diagnosis, depending on the decision of our Specialist, can be extended to include a radiological examination. The patient will then be presented with the best solution to the problem at hand. During the consultation, our dentist will answer any questions you may have.

The new smile project

from PLN 500

For advanced oral conditions, our Specialist will create a personalised treatment plan for you. It is a presentation of several pages, including a comprehensive diagnosis with professional photographic documentation of your teeth. The photographs are accompanied by detailed descriptions and drawings. Carrying out a 'design for a new smile' makes it possible to estimate payment instalments, together with approximate dates for payment. These usually fall on the deadline for the completion of the treatment phase in question. The patient receives their individualised treatment plan digitally.
Reconstructions of deciduous teeth, glasimonomer

From 500 PLN

Restorations of permanent teeth, composite

From 250 PLN

Teeth containing cavities should be thoroughly cleaned and then restored with dedicated composites. Using the highest quality materials, our doctors will restore the natural shape, colour and function of your teeth. The very tight fillings fitted at the Komplet clinics serve our patients for many years.
Primary root canal treatment

From 1000 PLN

Our experienced endodontists will treat your tooth with a root canal, usually in one visit. The procedure is carried out under a microscope using state-of-the-art equipment to navigate, decongest, clean and fill canals. In addition to an X-ray machine, we also have a CT scanner for 3D diagnosis of the tooth in question. Very precise, specialised endodontic procedures are performed in our clinic. As a result, we are often pleased to receive patients referred to us from other dental practices.

Re-treatment of root canals (Re-endo)

From 1200 PLN

A repeat root canal revision is carried out if there is inflammation in the area of a tooth that has been endodontically treated in the past. Thanks to the knowledge and experience of our Specialists, using modern equipment, we will effectively treat such a tooth.
Surgery / Tooth extraction
Standard tooth extraction

From 250 PLN

The procedure is carried out by an experienced surgeon, using the best anaesthetics on the market. Consequently, the procedure is completely painless. The socket after the extracted tooth is protected and the post-treatment area is provided with a cold pack.

Surgical extraction of a tooth

From 500 PLN

In some cases, the doctor may diagnose a tooth root anatomy that is unfavourable from a surgical point of view (e.g. root dilacerations) or its position in the bone (retained tooth). Surgical extraction is then necessary. This is a clinical situation that is routine for our doctors, but it requires a commitment of more time and specialised equipment. The result of surgical extraction is usually a longer healing post-extraction wound

Regenerative treatment with a biostimulative laser

From 100 PLN

To accelerate the healing of the oral tissues, we recommend a minimum of two regenerative treatments, with the biostimulative laser. This is an innovative method to promote mucosal wound healing. It is widely used in post-operative management.
Implant placement

From 3000 PLN

An implant takes the form of a threaded screw, the purpose of which is to replace a tooth root. Implant placement follows an in-depth diagnosis, using 3D CT scans. Ten specjalistyczny zabieg wykonywany jest przez doświadczonego implantologa z ponad 25 letnim stażem pracy. Depending on the patient's needs, it is possible to perform the procedure under general sedation (anaesthesia) in collaboration with the anaesthetist.

Porcelain crown on an implant

From 3000 PLN

In order to fully restore/complete the missing tooth(s), it is necessary, in addition to the implant(s), to provide a prosthetic restoration supported by the implant(s). Depending on the situation, different options for solutions will be needed. With one tooth missing, a single crown will be required. If more teeth are absent, an implant-supported bridge or implant-supported dentures. We cooperate with the best prosthetic laboratories in Poland. You can therefore rest assured that the crowns, bridges and dentures we use will exemplify the highest quality workmanship. The new teeth will restore functionality in your bite and sKOMPLETE a phenomenal, fresh smile.
Prosthodontics and cosmetic dentistry
Porcelain crowns and onlays

From 1800 PLN

A tooth that is severely damaged or broken should be restored with a porcelain crown. We cooperate with the best prosthetic laboratories in Poland. Using the highest quality materials, we will fabricate restorations that restore the function, shape and colour of the patient's teeth. Your smile will regain its former shine!

Porcelain bridges (per 1 crown in the bridge)

From 1800 PLN

This is a prosthetic restoration in which several crowns are connected by a common structure. In addition to damaged or broken teeth, the bridge also makes it possible to replace some missing teeth

If your front tooth is not badly damaged, but you want to improve its aesthetics (shape, length, colour), a veneer is the best solution. Thanks to our collaboration with the best prosthetic laboratories, we are able to restore the lost beauty of the patient's teeth. Our aim is to plan a completely new and, above all, natural-looking smile. We match the shape, length and colour of the teeth to the patient's facial proportions, the dynamics of their smile and their individual preferences. Each veneer is a small work of art.

Composite veneers

From 1200 PLN

Ceramic veneer

From 2000 PLN
Removal of limescale and deposits (hygienization)

PLN 350 – 420

The most important element in maintaining a beautiful and healthy smile is taking care of your oral hygiene. With the attentive care of our certified hygienists, we will ensure that your teeth are free of tartar and plaque. Oral hygiene instruction, on the other hand, will introduce proper tooth and gum cleaning habits into the patient's daily routine. Our experienced hygienists will select the right toothbrush, floss, toothpaste and rinse for you - to make home hygiene as effective as possible.
Overlay whitening

PLN 1290

We offer two types of teeth whitening. The treatment is carried out either in a single visit or with individual trays applied overnight.teeth whitening. The best method for whitening your teeth, will be selected by our qualified team of doctors and hygienists.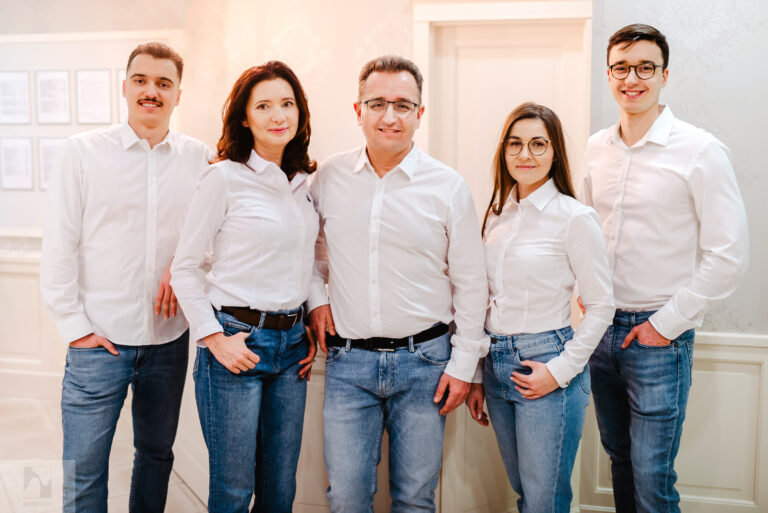 Using the most modern equipment on the market, we have been offering our patients the best quality dental services for over 25 years.
By visiting our clinics, you receive a guarantee of complete satisfaction, at every stage of treatment.
You are cordially invited